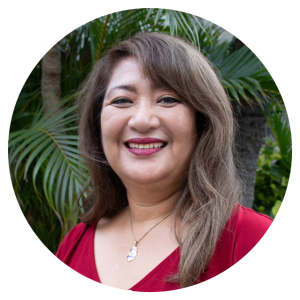 Senior Advocate, CareSift
808-400-9992
My Background. 
Being in the healthcare industry for the past 15 years has been very spiritually fulfilling in helping the geriatric community.  I am so grateful being a Senior Advocate with CareSift; helping families in their time of need finding care for their loved one.
Why become a Senior Advocate? 
I have always had a strong interest in supporting our ohana.  After providing healthcare services for 15 years, I really wanted to do more to help the community.  Now I am always smiling because I love and believe in the work we do supporting seniors and their families.
A little about myself. 
I am a grandmother of 8. They keep me young so I can continue riding with my husband on his full dresser Harley Davidson for those most needed relaxing getaways. LOL