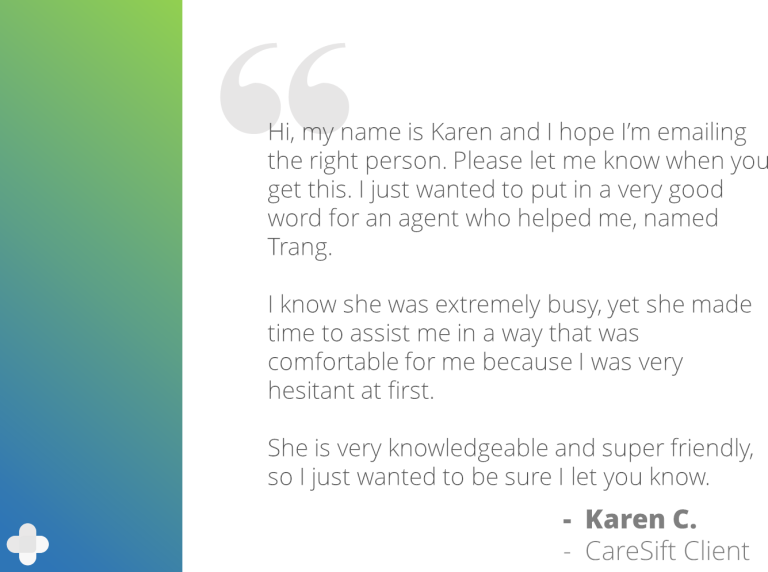 Hi, my name is Karen and I hope I'm emailing the right person. Please let me know when you get this. I just wanted to put in a very good word for an agent who helped me, named Trang.
I know she was extremely busy, yet she made time to assist me in a way that was comfortable for me because I was very hesitant at first.
She is very knowledgeable and super friendly, so I just wanted to be sure I let you know.
Karen C