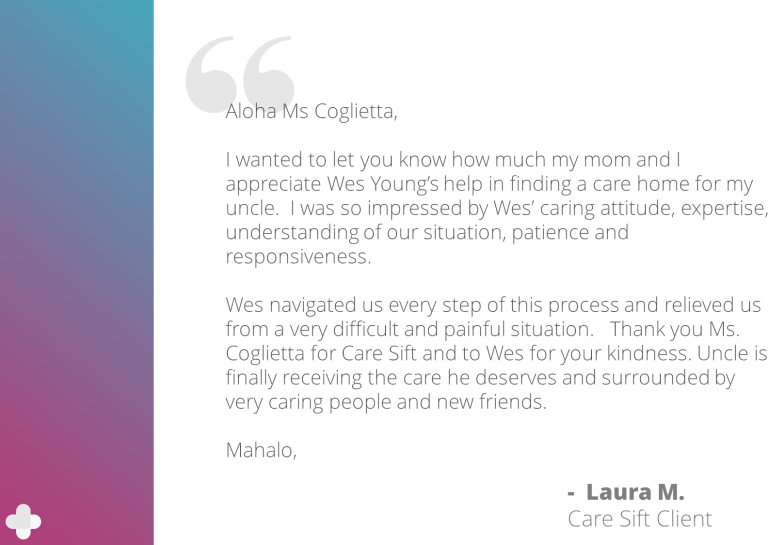 Aloha Ms Coglietta,

I wanted to let you know how much my mom and I appreciate Wes Young's help in finding a care home for my uncle.  I was so impressed by Wes' caring attitude, expertise, understanding of our situation, patience and responsiveness.

In less than 24 hours after our initial phone call, Wes texted with pictures and information about a care home in Kaimuki. We were "wowed" by how quickly he got back to us and how close it was to my uncle's house.  Less than five minutes away.  More importantly, seeing my uncle's first impression of the care home when he entered and how he interacted and engaged in conversation was such a heartfelt moment. As my uncle is a very private and reserved person.

Wes navigated us every step of this process and relieved us from a very difficult and painful situation.   Thank you Ms. Coglietta for Care Sift and to Wes for your kindness. Uncle is finally receiving the care he deserves and surrounded by very caring people and new friends.

Mahalo,
Laura M.