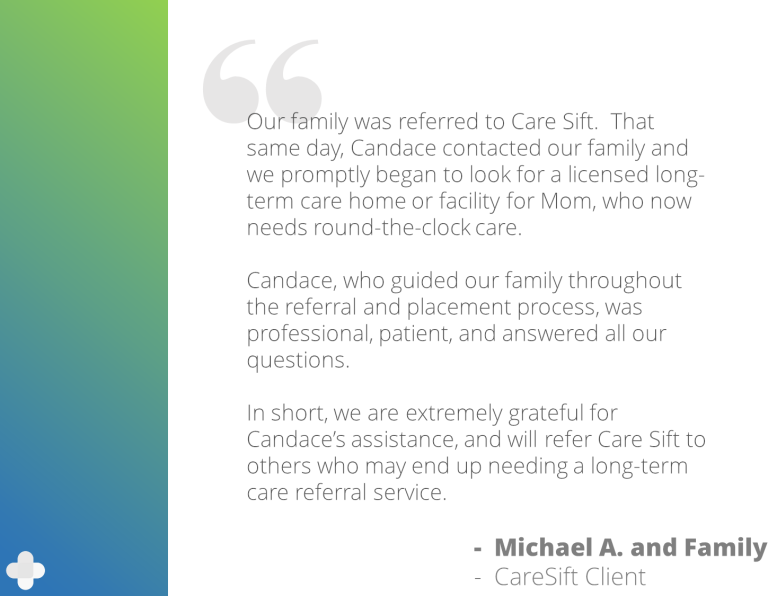 Our family was referred to Care Sift. That same day, Candace contacted our family and we promptly began to look for a licensed long-term care home or facility for Mom, who now needs round-the-clock care.
We received referrals to licensed care homes, which my brother visited, along with Candace for some of the visits.
On Friday afternoon, our family transferred Mom to a licenses care home, where she is being cared for by kind, patient, and compassionate caregivers, and a licensed case manager. Candace, who guided our family throughout the referral and placement process, was professional, patient, and answered all our questions.
In short, we are extremely grateful for Candace's assistance, and will refer Care Sift to others who may end up needing a long-term care referral service.
With Sincere Appreciation,
Michael A. and Family