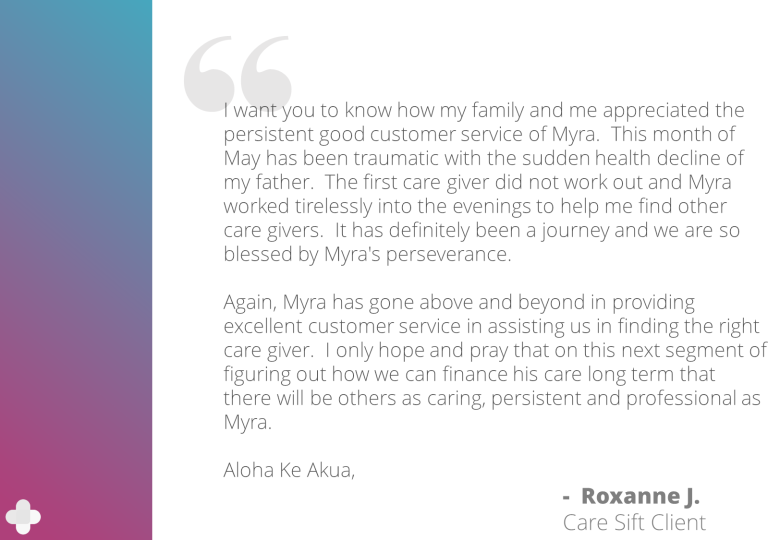 Aloha:
I want you to know how my family and me appreciated the persistent good customer service of Myra. This month of May has been traumatic with the sudden health decline of my father.  The first care giver did not work out and Myra worked tirelessly into the evenings to help me find other care givers.  It has definitely been a journey and we are so blessed by Myra's perseverance.  It has been a week since my dad has been placed with a new care giver.  I have not heard from the care giver which has been a blessing and has given us time to rest and stabilize.  I will visit my dad tomorrow and I know that he will be stable and in good health.
Again, Myra has gone above and beyond in providing excellent customer service in assisting us in finding the right care giver.  I only hope and pray that on this next segment of figuring out how we can finance his care long term that there will
be others as caring, persistent and professional as Myra.
Aloha Ke Akua,
Roxanne J.