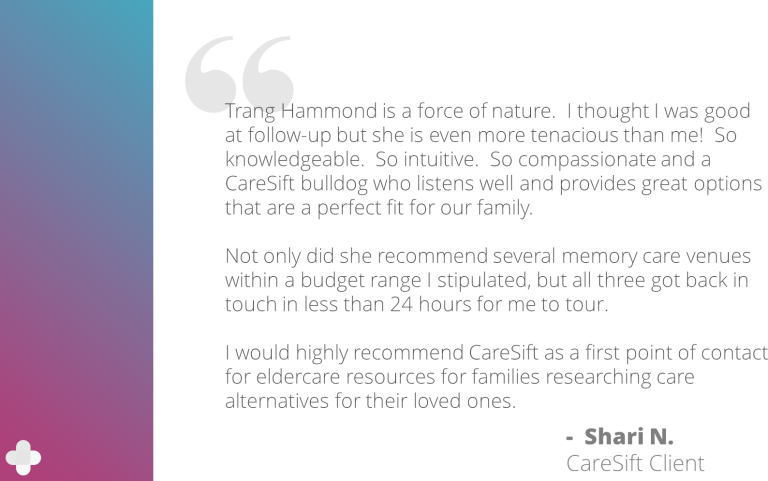 Trang Hammond is a force of nature. I thought I was good at follow-up but she is even more tenacious than me! So knowledgeable. So intuitive. So compassionate and a CareSift bulldog who listens well and provides great options that are a perfect fit for our family.
Not only did she recommend several memory care venues within a budget range I stipulated, but all three got back in touch in less than 24 hours for me to tour. Within 12 hours of our tour, a nurse interviewed and assessed my husband. And three hours later, he was approved, with a move-in in three days. I'm sure it doesn't go this quickly all the time, but I was grateful for her ability to recommend the right assisted living community within a very tight deadline. She texted and followed up to make sure the process was moving along and coordinated with the hospital to get all the paperwork ready for move-in.
I would highly recommend CareSift as a first point of contact for eldercare resources for families researching care alternatives for their loved ones.

Shari N.